More and more startup businesses are popping up in Australia – and with good reason. According to the StartupBlink Startup Ecosystem Rankings 2019 report, Australia is becoming a more attractive place to launch and run a startup, rising six places to become the fifth most startup-friendly country in the world.
In 2019, 12 per cent of the total Australian population is already involved in business startups, with many more expected to join their ranks in the coming years.
While it paints a picture of an exciting future to come, with startups able to be more flexible and scalable than traditional small or large business models, it also means there is plenty of competition out there to tackle.
Some startups thrive – take social media platform Facebook, for example. But not everyone ends up as successful as Mark Zuckerberg. In fact, 60 per cent of all Australian startups are likely to fail in their first three years.
In order to combat this, a careful approach needs to be adopted and each startup requires plenty of planning, strategy and the ability to compete with like-minded entrepreneurs. And this is exactly where digital marketing comes in.
What is digital marketing?
Put simply, digital marketing is a combination of techniques that can help you power up your presence online. Be it for pure brand awareness or to promote your products and services – using this avenue will help you leverage your exposure in ways you hadn't yet experienced.
The best part about this field is that you can utilise this form of marketing across any sort of device – be it a desktop or your phone and tablet. No matter where they are in the world, you can pinpoint and reach your most influential audiences on any type of device.
To put the importance of digital marketing into perspective, here are some stats you need to know:

Digital marketing is about reaching your new and potential client base where they spend most of their time – online. But half the challenge is finding out exactly what channel they're dwelling on and how to make the most of that opportunity.
This is where developing hard-hitting strategies through social media, email, search engines, other websites come in.
Why is digital marketing essential for your startup's growth?
There are many benefits to digital marketing, most of which you won't find within traditional formats. Some of the most influential advantages include:
Cost: Advanced technology and data mean that startups can monitor and track their potential customers and get to know them before launching campaigns. This means it is a lot less expensive than traditional media campaigns that might not even hit the mark.
Engagement: Traditional marketing is usually a one-way street, where you talk to your potential customers and hope that they take action afterwards. Social media platforms allow for two-way dialogue, which is beneficial for building long-term relationships.
Monitoring success: By using digital platforms, you can monitor all of the metrics and see whether your campaigns are working – or not.
Content is king: Not only is rolling, fresh content required to engage your potential audience, but it is also a requirement to grow your brand among search engine results. Google favours websites that have a constant stream of new, relevant and high-standard content, while a continuous flow of nurturing material on social media platforms – like Facebook – will put your brand in front of more eyes.
How to build a digital marketing strategy
Before you attempt to reach out to your new audience base, you need to understand them. You'll need to understand what makes them tick, what their behaviours are and what kind of interests spark their attention.
Understanding these patterns goes a long way towards developing content, branding and messages that are likely to appeal to them. Taking the time to refine all this will also mean you don't spend time developing material that will fall on deaf ears.
So what's the first step? Well, you'll need to do your research to find out where they are currently hovering online, and what kind of behaviours they're initiating on a daily basis. Then, work your marketing campaign around this data.
Here are a few pointers to help you flesh out this process.
Are they actively searching for products and services like yours?
One of the first steps towards building a customer profile should be finding people who are already looking for the very product and/or service that you deliver.
If they are already in need of the product/service that you offer, or regularly use a similar product/service, then you know they have a need for it and could be receptive to switching to your brand.
Who are your potential customers?
To build ongoing, positive relationships with customers, it is important to understand appeals to them the most.
This can be achieved by setting up customer surveys, scorecards, feedback forms or by putting together focus groups. There are also numerous applications and technologies that can help you build these profiles.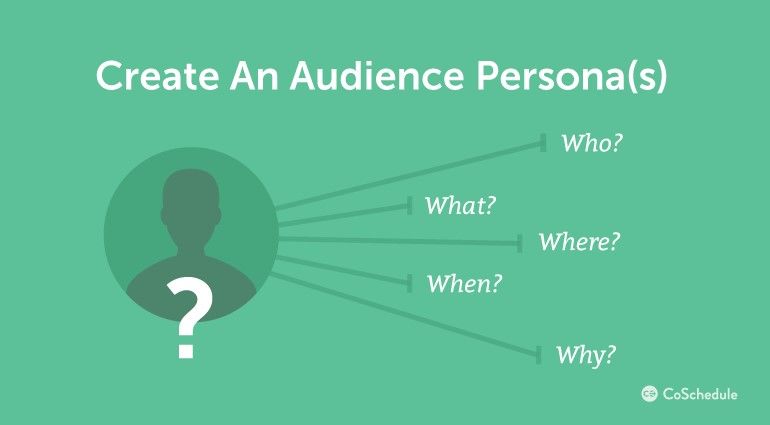 Giving away free samples of your product or service and asking for feedback is another great strategy to learn more about what their values, and to learn what their demands are.
Beyond all of this, building a profile on the average customer is crucial. When building this persona out, think carefully about:
Where your customers are located, domestically and internationally
General details like age, gender, occupation, interests and hobbies
Their average spend and budget
Seasonal spending and other patterns
How they access products and services like yours
Whether they are likely to recommend a company they value, and how.
What triggers are likely to activate your potential clients?
By conducting research into how your potential clients are purchasing, you can tailor marketing strategies towards them. Are they primarily purchasing through social media? Through websites? How are they reaching these pages?
By knowing all of this, you can target these channels with solid calls to action to guide them through the sales funnel.
How are they consuming their internet? When?
Knowing the platforms your consumers are using is only a part of successful digital marketing. It is also important to know when they are active on which channels, so you can time your marketing drives to reach them when their eyes are on their device.
Knowing how they navigate their time on the web is just as crucial. You'll need to know how to optimise your strategies to suit their given device, and how to engage a positive user experience across the board.
What are their interests that have parallels with your product or service?
Finding out what other interests people have around your product or service can help with your digital marketing targeting. It can also help you build compelling, multi-layered and engaging content that reaches a broader audience of people that could be interested in your offering.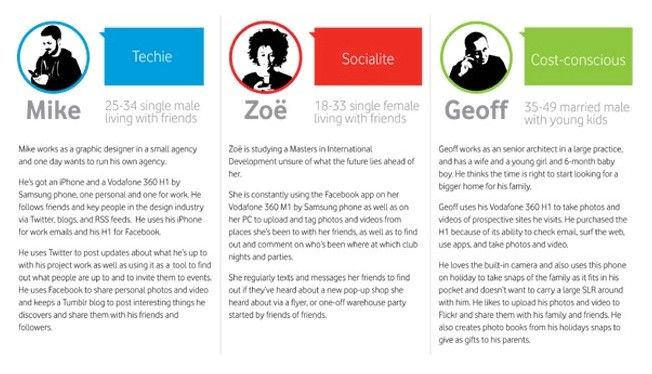 For example, if you are a startup marketing a health monitoring app then you could look into the other interests health-minded people have. It could be sports, activities, behaviours – a whole raft of things.
How are they purchasing?
Knowing how and where your potential clients are purchasing is critical, because you need to ensure you have calls to action placed in front of them at the right junctions.
While social media has become a great place to sell products and services, there are still people who are passive users and will not actively purchase from your brand through these channels.
It is important to create strong digital marketing campaigns that will funnel these people through to their preferred purchasing methods, which could be online, taking their details for a customer service representative to call them or to get them subscribed to a regular email newsletter or blog.
Are they knowledgeable?
Depending on your specialities, education may need to be part of your digital marketing campaign. If your product/service is new or niche, it is possible people are unaware of the benefits and will need to be shown why it is something that they need to purchase.
Again, customer surveys and other methods can help determine if people are aware of your product and/or service so you can develop a strategy with as much or as little education as required.
Should you run your digital marketing campaigns yourself?
Many large corporations will run their marketing in-house. Many SMEs and smaller enterprises will do the same if they have an expert in-house and the finances to afford to employ a team fulltime.
For a new startup, however, these expenses are likely to be beyond your budget. So, what do you do if that's the case? Try and overload your small resources into managing an important role that is out of their field of expertise?
The best solution is to outsource, as many digital marketing agencies have multi-skilled teams that can take care of all forms of digital content. This will also assist you in assembling your potential customer profiles.
For assistance and guidance on your digital marketing strategies and how to make your website work better for your startup, contact our team on 1300 367 009.