When you are looking for an SEO company, there are many options to choose from, and plenty of criteria you'll need to assess. Essentially, any provider will offer their own promises and strategies to help "make your business boom". But only a handful of them can often deliver. Our experts, for example, have gone through rigorous training and experience to understand the space inside out, allowing for legitimate results.
So how can you tell you're dealing with a goodie from a badie?
We have assembled some of the leading signs that you should look for when shopping around for an SEO agency, so that you can enter negotiations armed with the knowledge you need to pick the right option.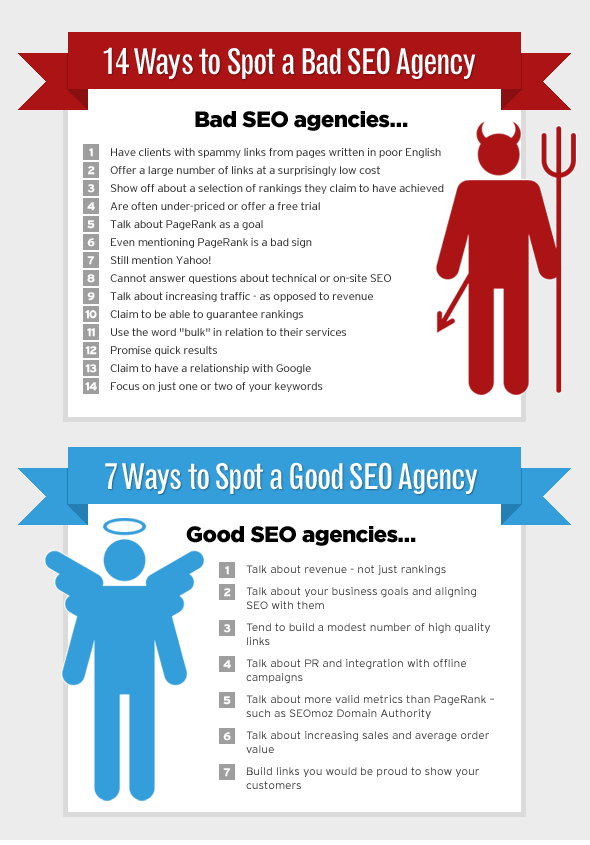 Why you even need SEO in the first place
SEO will position your website higher in Google rankings and put your business closer to your target audience. Search engine users are most likely to click on the first five results on the list of sites they're returned for their query (which is called SERPS). They're less likely to pay any attention to those on page two or beyond.
Effective SEO can help push your business up into that top five real estate, that is no secret, but it can also do so much more. The generation of the content required for good results means positioning your brand as a thought leader; that means your content needs to be of the highest possible quality, providing essential value to readers.
At the end of the day, when all of this is well done, it can take your business a long way. But there are signs you should look for in potential SEO companies that might raise red flags...
How to spot a bad SEO company
The communication is poor
Any quality relationship, personal or professional, is built on clear communication. This is an essential cog in the working relationship with your SEO agency as well, and poor communication is a major red flag.
If your emails are not being answered in a timely manner, your phone calls routinely going to voicemail and never returned, and meetings are regularly postponed, then the lines are down.
You are not going to get value from a provider who cannot communicate with you promptly and regularly. Ensure that a plan including – all contact points – is outlined clearly before committing to the agency.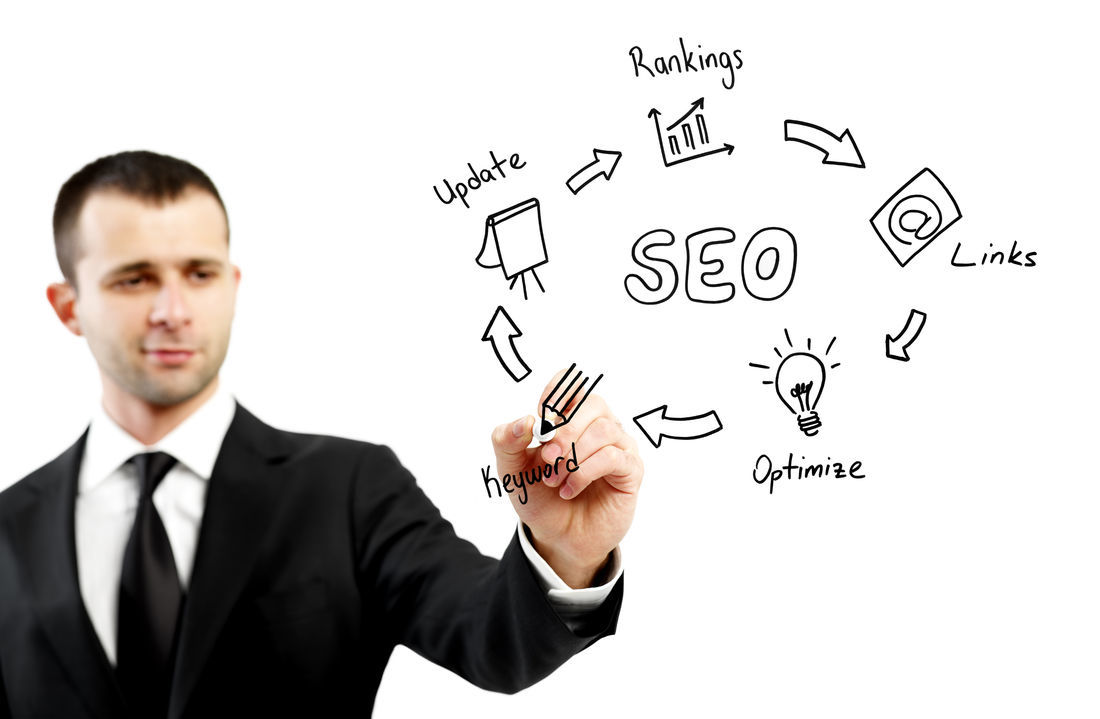 They don't prioritise you
This is a common tactic in the SEO industry. You start off dealing with the owner or an executive of a company, you hear their pitch, you sign on the line and you look forward to quality service.
But then you find that your account has been palmed off to a junior or less-experienced representative without the skills of the person that signed you on in the first place. If they are not willing to prioritise you, then you should not prioritise them.
They want control over your data and login information
Of all the red flags, this is one of the major ones. Some companies will fall into the trap of surrendering this sensitive information in order to let the SEO firm "handle everything".
But this data should be treated like your own wallet, as there are unscrupulous companies out there that will hold you to ransom for your data and logins if the relationship goes sour. Before handing over any login details, ensure the agency has been properly researched and that you have contacted their references to ensure that you can trust them.
They blame Google or something else
If you are not getting the results that you are paying for, the last thing you want to hear is excuses.
This is especially true when the company falls back on Google and "their algorithms" as the reason for the results not being effective. Sometimes algorithms do have a significant impact, but the agency should be able to navigate the mechanics of these situations to create a positive outcome following these circumstances. If they can't, then run for the hills.
Blaming Google time and time again is a cop-out.
They are using old case studies
This is another red flag that you should look for when you're going through all of your research.
Case studies are an excellent way to see what services have been delivered to previous clients, what challenges have been overcome and some real words from real businesses about the benefits of going with that firm.
Always check the date on these case studies, though, as they could actually be from several years ago. There are a couple of reasons why this is a red flag, too. Firstly, you have to ask the question on why there has been such a big gap between then and now. It could mean more recent clients have not been happy with the level of service and have been unwilling to participate in case studies.
SEO is an evolving beast, which means what worked several years ago for clients may not work today. Has this company moved ahead with the times?
They make false promises
Never believe the hype. There are some out there that will deliver ludicrous promises like elevating your website instantly. And others who make even worse claims.
SEO is all about boosting your web presence and making you more visible on Google, but promising instant results is a no-go. It's a lengthy process that takes patience and commitment.
Instead, look for companies that are transparent and will show the metrics to you. Assess how they say they'll improve your results for you, and what they'll do over time, rather than instantly.
Pro tip: Google locks up their secrets better than Fort Knox and any claims of a connection within their ranks are simply false.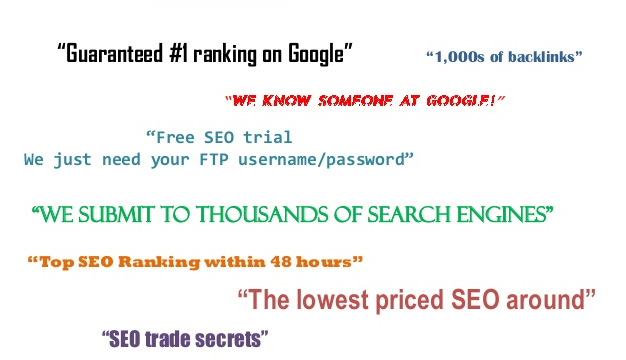 They talk too much
This is important. If the SEO firm you are dealing with wants to keep talking about how excellent they are, what they have achieved and how wonderful their staff are, are they really focused on you?
Listening is one of the most critical parts of proper communication and they need to understand your business and what makes you tick to deliver value. You want a partner who wants to listen to you extensively, really crawl into your head and understand your brand, goals and personality.
They are too focused on money
This is important, as it will dictate how the business relationship will pan out in the future.
Put simply, you want your SEO company to be solutions-based and looking for ways to help you, asking lots of questions and tailoring a solution to you.
If you find that the pitch is more based on transactions, with an itemised bill on how much everything costs, then they're likely to be more focused on money than truly customising a plan that works for you.
There is too much of a focus on metadata
This used to be the be-all and end-all of Google rankings. Meta descriptions and meta keywords (the words people see on the search pages) were once the defining elements of SEO. While they're still important, the focus has shifted to quality content instead.
Advanced algorithms and changes to Google means there are so many more layers to SEO than just metadata. An SEO firm worth its salt will know that.
Their own website is a bit shabby
How can you expect your chosen agency to deliver quality service to your website when their own is not up to scratch? If they have a low standard of copy, a lack of blogs or a subpar layout, then they probably aren't the right company for you.
How is your website looking? Contact Website Design today on 1300 367 009 to find out how we can optimise your site to look great and function even better.